No Growth?

Don't know what is in the inventory?

Weak coordination between departments?

Over Dependency on Self?

Don't know the order status, unless asked for?

Increased Customer Complaints?

Increasing costs stagnant turnover?

Very long turnaround time?

People don't stick around?

No method to check performance?

Similar mistakes are repeated?

Always fire fighting?
Don't worry. It's not the end of the road. We can help !
Our expert management consulting has helped numerous businesses grow & get organised.
Management Consulting – The Effex Way!
Effex Business Consulting Services offers solutions through internationally certified processes to bring your stagnant company on track. Working as your execution partners, we identify the problem, address it, stabilize and grow your business.
Through our business consulting services we identify the gaps and leakages in your company and help you deploy processes to fix them.
Our observations and your data help set crystal clear targets for your employees while we chalk out job roles for them.
Our management consulting helps to monitor your employees based on their Key Performance Indicators that will eventually help your business grow.
With our business consulting services you're empowered with tools to make accurate business predictions and are ready to take advantage of changing trends.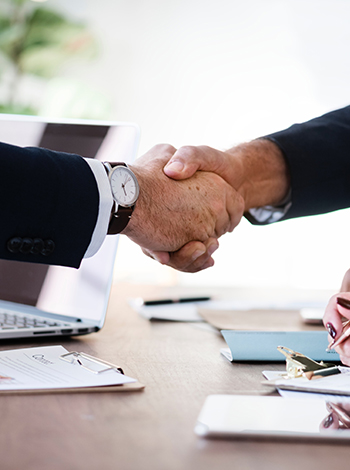 Management Consulting Process

Research
First, we investigate your clients and your marketplace, using a process we developed over 10 years and 18,000+ assessments

Benchmarking
Then we conduct a through evaluation, measuring you against keycompetitors and the top-performing firms in your industry

Strategy
Next we articulate your goals, position your firm and develop a detailed marketing implementation plan
Change Your Mindset To Scale Your Business
Tips for a Successful Sales Meeting
Power of using business processes in a small business!