Benefits of Business Coaching through Propel Board

Advice – Know it from the horse's mouth!
Get advice from people practicing Propel Systematic Problem Solving Method on challenges you are facing. These advices originate from personal experiences. Your present challenge could have been a challenge for someone in the past. Getting to know from people who have resolved it themselves is far better than anything else. Post the session, you could even visit that business owner's office premise to witness how the solution is implemented.

Best Practice Sharing
Participants in the Propel Board may have signed up for Propel Consulting and would have best practices to share, with results. This gives you a chance to get a taste of the Propel Consulting recipe without paying for it!

Ideation
A minimum of 12 to 15 advices happen for every problem discussed in the Propel Board. The session is run in a way where people can construct on each others' advice to make it better. You get an opportunity to use a well-ideated advice or a combination of many. These advices may trigger a completely different thought in your mind and that could be a solution to your challenge.

Accountability
As entrepreneurs, we are not accountable to anyone. We read books, attend seminars but do nothing post that. Propel Board is different because here you will have an action plan constructed for yourself which you must action and update the Propel Board members on its progress. You will also be expected to update the members on how you used the advices given to you.

Breakfast with the expert
Seminars is a good place to see an expert speak, but Propel Board is a place where you could have breakfast with the expert, as the group size is restricted to 20/25 members.
The Propel Board - Your Business Advisor
Don't you feel lonely sometimes when stressed with business challenges and the solutions you can come up with are nothing more than a combination of ideas you had already once implemented?
You may look for a business coach or a business advisor or hire a business consultant for one to one sessions. And if these options seem expensive, you may sign up for an entrepreneurial training or seminar to give yourself an opportunity to listen to the success stories from people who could make it happen. All of these actions are good and must be taken but are not enough.
Incase of a seminar or training, very often you may nod your head and say to yourself that that is exactly what is happening in your business and that you must do the things you are told to do. However, you will still need to know 'how' to do what the speaker, consultant, coach or advisor is saying. This because there are challenges to implement that very solution and 'how' to overcome those was not told. Besides, you could not ask for it too because the challenges did not occur to you until you actually started to implement. Result – You are stuck!
Incase of one-to-one investments with a business coach or a business advisor, you will get an opportunity to discuss all challenges and a good coach will also help you think through why you must do it and how. This however will still raise a question in your head and the question is, 'What if this does not work?', 'Is there a proof of concept?'
Propel Board is the answer! An advisory board so far was enjoyed only by the big daddies of the business world, but not anymore! If you as a small business want to become big, you must do everything that a big business does and the Propel Board is just that opportunity!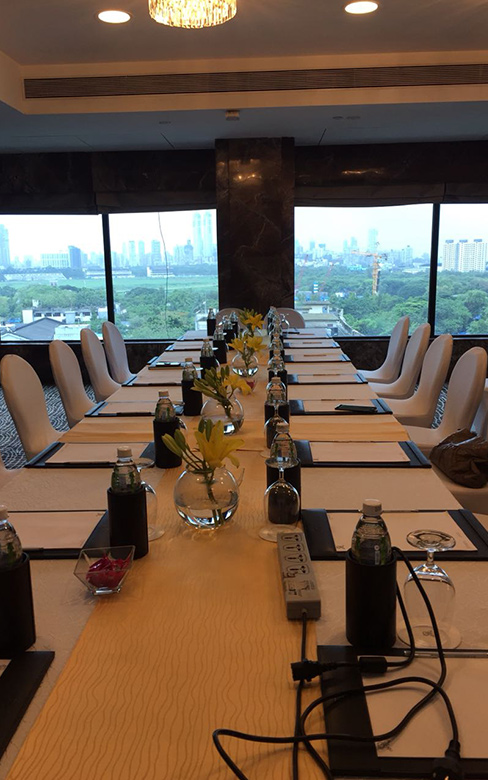 Propel Board sessions are easy to attend. They happen once a month and the dates are pre-decided. The board session is conducted in a 5-Star location and is conducted from 7:30 AM to 11:30 AM. You can not only beat the traffic to reach the Propel Board on time but also be back in your business for the rest of the day!
register now